TECH
The Ultimate Guide to MP4 to MP3 Conversion: Tools and Techniques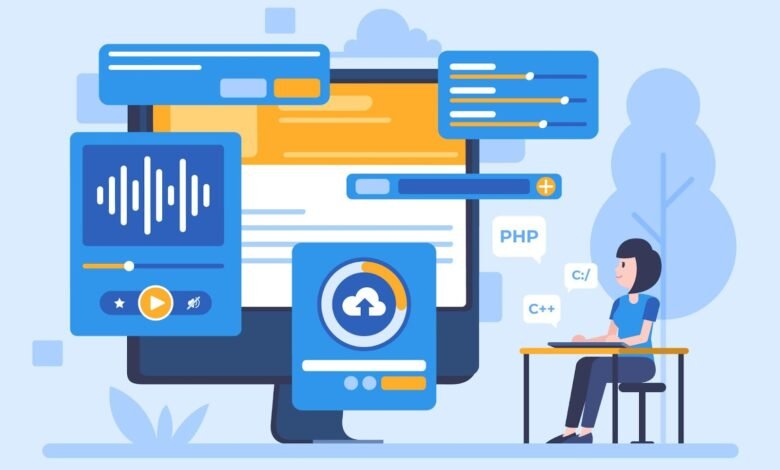 In today's multimedia-driven world, where videos are an integral part of our lives, the need to convert video files into various formats has become increasingly important. One of the most common conversion tasks is turning MP4 videos into MP3 audio files.
Whether you want to extract music from a video, create an audio podcast from a video interview, or simply save space on your device, understanding how to convert MP4 to MP3 is a valuable skill.
In this comprehensive guide, we will explore the ins and outs of MP4 to MP3 conversion, focusing on the tools and techniques that make this process easy and efficient.
We'll cover everything from the basics of file formats to step-by-step instructions for using different conversion methods. By the end of this guide, you'll have the knowledge and confidence to convert your MP4 videos into high-quality MP3 audio files.
Why Convert MP4 to MP3?
Before we get into the mechanics of MP4 to MP3 conversion, it's important to understand why this procedure is so important.
MP4 and MP3 are two different file formats designed for different purposes:
MP4 (MPEG-4 Part 14): MP4 is a multimedia container format commonly used for storing video and audio data, along with subtitles and still images. It offers high-quality video with excellent compression, making it ideal for streaming and sharing videos online.
MP3 (MPEG-1 Audio Layer III): MP3, on the other hand, is a compressed audio format specifically designed for storing audio data. It offers excellent sound quality while significantly reducing file sizes, making it perfect for music playback and sharing audio content.
Here are some common circumstances in which MP4 to MP3 conversion is required:
Extracting Music: You may want to extract the audio track (music) from a music video, concert recording, or any video containing songs. MP3 files are well-suited for music playback.
Creating Podcasts: Podcasters often convert interviews or discussions recorded in video format into MP3 audio for podcast episodes. This reduces file size and simplifies distribution.
Reducing Storage Space: MP4 files can be significantly larger than their MP3 counterparts. Converting video lectures, educational content, or personal videos into MP3 can save valuable storage space.
Compatibility: Not all devices or media players support MP4 files. Converting videos to MP3 ensures compatibility with a wider range of devices.
Now that we understand the need for MP4 to MP3 conversion, let's explore the various tools and techniques available to accomplish this task effectively.
Understanding MP4 to MP3 Converters
MP4 to MP3 converters are software or online tools specifically designed to extract audio from MP4 video files and save it in the MP3 format. These converters simplify the conversion process and offer various customization options to meet your specific requirements.
There are three primary types of MP4 to MP3 converters:
Online Converters: These web-based tools allow you to convert MP4 to MP3 directly in your web browser, without the need to download and install software. They are convenient and user-friendly.
Desktop Software: Desktop converter software provides more extensive functionality and more control over the conversion process. They are suitable for people who convert videos frequently and require additional options.
In the next part, we will go through different converter types in greater depth and assist you in selecting the best one for your purposes.
Choosing the Right MP4 to MP3 Converter
Selecting the right MP4 to MP3 converter is crucial for a smooth and efficient conversion experience. Your choice depends on factors like your technical expertise, the level of customization you require, and your preferred platform (web, desktop, or mobile).
1. Online Converters
Online converters are a great option for quick and easy MP4 to MP3 conversions. They do not require any software to be installed and may be accessed from any device that has an internet connection. Here are some useful internet converters:
Invideo: Invideo offers a convenient online MP4-to-MP3 converter tool that allows you to extract audio from any MP4 file. Simply upload your file, make the necessary adjustments, and download your high-quality MP3 file in a few simple clicks.
Clipchamp: Clipchamp is an online video editor that includes a converter tool. It enables you to convert MP4 videos to MP3 audio files quickly.
Online Converter: Online Converter offers a variety of conversion options, including MP4 to MP3. It's easy to use and suitable for one-off conversions.
Online converters are perfect for occasional users who need a quick solution for converting a few files. They are typically user-friendly and require minimal technical knowledge.
2. Desktop Software
Desktop software provides more comprehensive options and control over the conversion process. If you regularly convert videos or require advanced features, consider these desktop MP4 to MP3 converters:
Audacity: Although well recognized for its audio editing capabilities, Audacity can also convert MP4 to MP3. It's a sophisticated open-source audio conversion tool for those who want more control over their audio conversions.
Freemake Video Converter: Freemake is a simple desktop converter that supports a variety of video formats, including MP4 to MP3 conversion. It is appropriate for people who desire a versatile converter with an easy-to-use interface.
Any Video Converter: Any Video Converter is a powerful video conversion program that can convert MP4 to MP3. It's a good option for users looking for a dependable and feature-rich converter.
Desktop software is an excellent option for users who frequently convert videos, need batch conversion capabilities, or require precise control over conversion settings.
Step-by-Step MP4 to MP3 Conversion Guide
Now that we've explored the different types of MP4 to MP3 converters and their suitability for various situations, let's walk through a step-by-step guide using an online converter.
Step 1: Select Your MP4 File
Select the MP4 file you wish to convert by clicking the "Select Your MP4 File" button. You can either drag and drop the file or use the file explorer to locate and upload it.
Step 2: Adjust Conversion Settings
It offers options to customize your MP3 conversion according to your preferences:
Bitrate: Choose the desired audio quality by adjusting the bitrate. Higher bitrates produce better audio quality but result in bigger file sizes.
Audio Codec: It supports different audio codecs. You can stick with the default codec or select an alternative if needed.
Output Folder: Optionally, specify the folder where you want the converted MP3 file to be saved.
Step 3: Start the Conversion
Once you've adjusted the settings to your liking, click the "Convert" button to initiate the conversion process.
Step 4: Download Your MP3 File
It will process the conversion, and once it's completed, you'll be presented with a download link for your MP3 file. Click the link to save the file to your device.
Congratulations! You've successfully converted an MP4 video to an MP3 audio file.
Conclusion:
In conclusion, the ability to convert MP4 to MP3 opens up a world of possibilities for efficiently managing multimedia content. With a wide range of converter tools available, including the user-friendly online converter, anyone can easily extract audio from video files. Whether for personal use, content creation, or professional projects, mastering MP4 to MP3 conversion empowers you to make the most of your media while ensuring compatibility and preserving audio quality.
You Might Also Like