SOICAL MEDIA
Debunking the Top 8 Instagram Myths and How to Leverage it for Your Business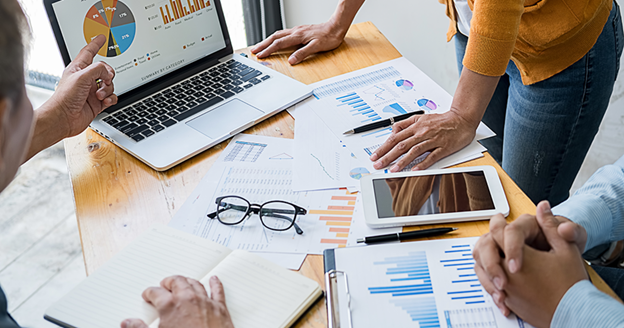 Are you one of the millions trying to make it big on Instagram? It's no surprise. With over 1 billion active monthly users and four times higher engagement than other social media sites, Instagram has proven to be a potent marketing tool for businesses!
However, while it may be tempting to jump right into action and start unleashing your creativity, first take some time to develop an effective strategy – don't get sucked in by the many myths circulating this magical platform.
We're here today to tell you all about them so that they won't affect your social media success and ultimately help you turn followers into customers with high-performing content! Let's look at the top 8 Instagram myths debunked now.
Myth 1 – Instagram is Just for Millennials
Don't be fooled by the myth that Instagram is just for millennials! This popular social media platform has become a go-to for people of all ages, making it an essential tool for any business looking to boost its online presence.
With over one billion monthly active users worldwide, you can be sure that a diverse audience is waiting for you to reach out and engage with them. Whether you're selling products or services or even a blogger or an influencer, Instagram can take your brand to new heights. Take advantage of this incredible opportunity to reach a broad range of potential customers and grow your business!
Myth 2 – You Can Only Use Photos on Instagram
 Instagram is a platform that has evolved over the years, and today, users can share short videos, Boomerangs, and Reels, and even post carousels with multiple images. So, the myth that you can only use Instagram photos is untrue.
Businesses have a greater scope to showcase their products and services in engaging ways with these features. Customized graphics, animations, and even mini-videos can help your posts and stories stand out, giving your content more depth and variety.
So, if you thought Instagram was only for sharing photos, you need to take advantage of a range of possibilities that can help elevate your brand image and grow your business.
Myth 3 – You Don't Need to Engage with Other Users
 As a business owner, you may have heard that building a following on Instagram is all about creating visually stunning content. But there's a common myth that you don't need to engage with other users to succeed on the platform.
That couldn't be further from the truth! Engaging with others on Instagram is an essential ingredient to your success. You can also increase engagement by buy instagram likes. Commenting on posts, responding to direct messages, and sharing user-generated content can all help to increase customer loyalty and brand awareness.
By engaging with your audience, you'll develop more profound and more meaningful connections, which can ultimately lead to business growth. So, if you want to leverage Instagram for your business, consider the power of engagement!
Myth 4 – You Don't Need to Post Regularly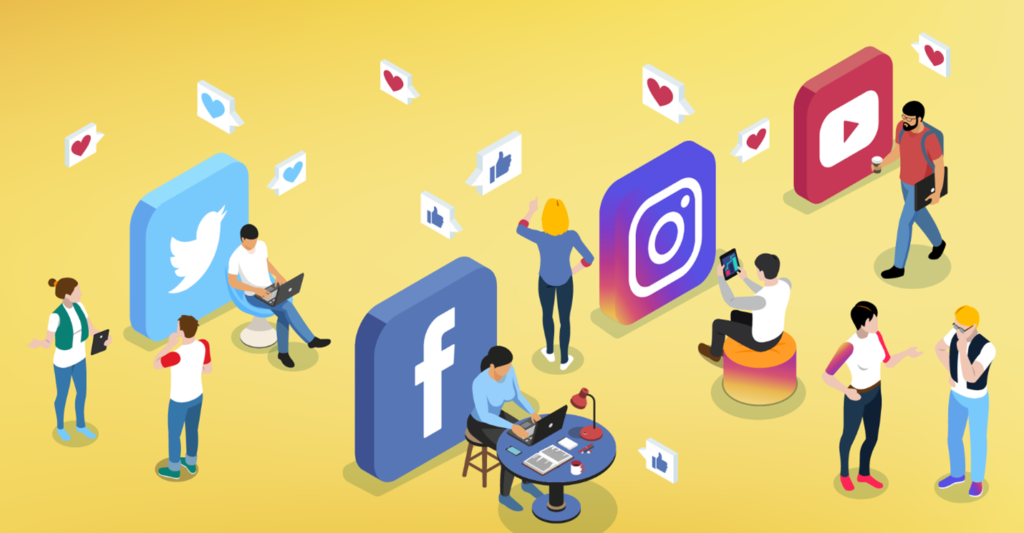 Contrary to popular belief, posting regularly on Instagram is crucial to your business's success. Many believe that a sporadic post here and there is enough, but this is a myth that needs to be debunked.
Consistent posting shows your followers and potential customers that you are active, engaged, and committed to your brand. It also helps boost your visibility and engagement rates, critical indicators of your account's success. By doing so, you'll reap the benefits of a well-managed Instagram account that drives actual results for your business.
Myth 5 – You Can Automate Your Posts
Are you a business owner looking to increase your presence on Instagram? There's no doubt that using this platform can be a powerful marketing tool, but many things could be improved about how it should be used.
One of the most persistent myths is that you can automate your posts, which will magically generate followers and engagement. Unfortunately, this isn't the case. Instagram's algorithm prioritizes meaningful interactions, not robotic or spammy content.
Instead of trying to cheat the system, focus on creating high-quality, visually appealing posts that resonate with your target audience. With the right strategy in place, you can use Instagram to drive actual results for your business.
Myth 6 – It's All About the Likes
Many people believe that the number of likes on an Instagram post is the ultimate measure of success on the platform. However, this isn't true. Likes can help boost engagement and visibility, but they sometimes translate to something other than business success. 
By leveraging other metrics such as reach, engagement rate, and follower growth, businesses can better understand their performance on Instagram. Ultimately, it's not about the likes; it's about creating a loyal and engaged community that will support and advocate for your brand.
Myth 7 – Your Profile Needs To Be Perfectly Curated
When building your brand on Instagram, there's always a lot of chatter about how your profile needs to look. Too many people believe that having a perfect, curated profile is the only way to leverage the platform for your business. But that's just not true!
In reality, it's more about creating content that connects with your audience and engages them in conversation. Sure, having a consistent look and feel is essential, but that doesn't mean you have to spend hours agonizing over every single post.
Instead, focus on showcasing your brand's personality and values through the content you create. Because at the end of the day, your brand voice's authenticity will truly set you apart on Instagram.
Myth 8 – Your Content Needs To Be Perfectly Planned and Executed
One of the biggest misconceptions surrounding Instagram is that your content needs to be flawlessly crafted and executed to succeed. While it's true that presenting your brand in the best possible light is essential, it's also important to remember that Instagram is about authenticity.
Sometimes, the most successful posts are the ones that are spontaneous and unplanned. Some of the most popular Instagram accounts showcase raw and unfiltered content. Feel free to experiment and take risks with your content.
Your audience will appreciate the realness, and you may be surprised by the positive response you receive. It's all about balancing planning and spontaneity and creating content that resonates with your audience.
Conclusion:
Finally, there are countless opportunities to maximize Instagram to promote your business. You need not worry about the myths you've heard or the platform's limitations.
As long as you remain critical and creative with your approach, informed and strategic with your content decisions, and focused on analytics and user insights, Instagram will be a rewarding tool for your business success.
You Might Also Like: