GENERAL
Do Commercial Plumbers Provide Estimates?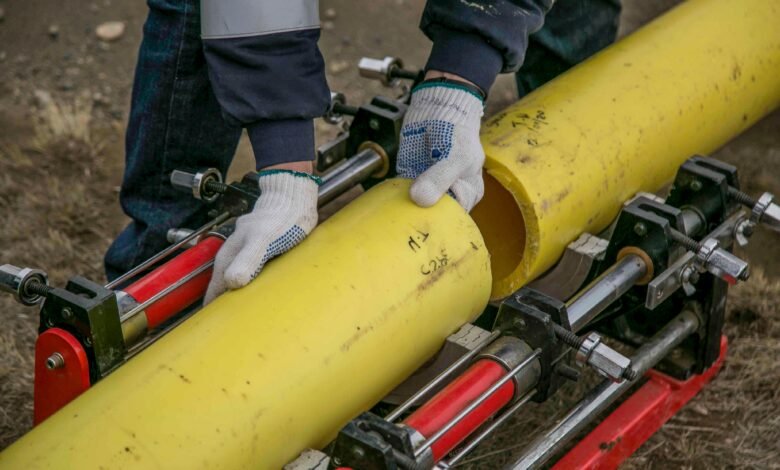 A commercial plumber installs, repairs, and maintains plumbing systems for commercial establishments, such as restaurants, hotels, schools, and offices. Many commercial plumbers provide financial estimates before beginning their work at the hired location. A quote or estimate helps you understand the potential costs involved in the work, allowing you to budget accordingly. Here's how the process of getting an estimate goes:
1. Contacting Your Commercial Plumber
There are many reasons why you may need a commercial plumber's help. It could be a plumbing emergency, like a water heater leak or burst pipe, or you may need help with regular maintenance and installation services as part of an ongoing renovation project. No matter the reason, the first step in getting an estimate is to contact your commercial plumber and let them know your needs. You can do that by phone, email, or through a website form. You may be asked to provide some background information at this time, including the project's address and a brief description of your desired service.
2. Visiting the Site for Evaluation
The initial contact provides your plumbing professional with some basic information, but many commercial plumbers must visit the project's site for a more detailed evaluation. This helps them assess the project's needs and potential challenges to determine the most suitable action plan. They may begin creating a list of required materials, such as piping, faucets, fixtures, and valves. Depending on the size of the project, they'll also determine how many people they need to complete the job. A skilled plumber will thoroughly inspect the site and create a detailed report.
3. Creating the Estimate
After completing the evaluation, your commercial plumber will use their detailed report to create an estimate detailing the potential costs associated with the job. An approximation of all the costs should be clearly laid out so you know what materials and labor are needed to complete the project. The estimate should also include a timeline for completion and any additional fees for the plumber's services. Knowing all costs upfront helps you manage your finances before the start of the project. You can expect reputable commercial plumbers to provide detailed and reliable estimates with no hidden charges.
4. Discussing the Estimate
When you receive the estimate, review it carefully and verify everything is in order. If you have any questions or concerns about costs or materials, contact the plumber for an explanation. Many commercial plumbers offer consultation services to help you understand the scope of the project and the associated costs. They may also be willing to negotiate and adjust the estimate to fulfill current specials or company member discounts. This could include a discount for choosing certain materials or combining services. The key is to be comfortable with the estimate before proceeding.
5. Accepting or Rejecting the Estimate
You have two options after reviewing the estimate: accept or reject. Sometimes you may need to reject the estimate if it exceeds your budget. This allows you to look for alternative solutions or ask your plumber for suggestions. If you're happy with the details of the estimate and feel confident that they can deliver quality work, you can accept it. The plumbing company may require you to sign a contract before they begin the job. Some commercial plumbers may also ask for a deposit before starting.
6. Scheduling the Work
Once you've accepted the estimate and the paperwork is complete, you can schedule a time for the work to start. Your commercial plumber will work with you to arrange a suitable start date and timeline for project completion. Depending on the complexity, it could take a few hours to several days. The plumber may provide regular updates on the job's progress and notify you once it's complete. You can then inspect the work and determine whether it meets your standards, looking for high-quality, durable, and up-to-date results. You can use a QR code to quickly access your schedule.
Get Your Estimate From Reputable Commercial Plumbers
Commercial plumbers can often provide estimates of all the intended costs associated with commercial plumbing jobs. They may also offer in-depth consultation services to help you better understand the scope of the project and the costs involved. For reliable estimates, look for experienced and reputable plumbers who are willing to visit the project site for a thorough inspection. Contact a comprehensive commercial plumber today to schedule your next project.
You Might Also Like: